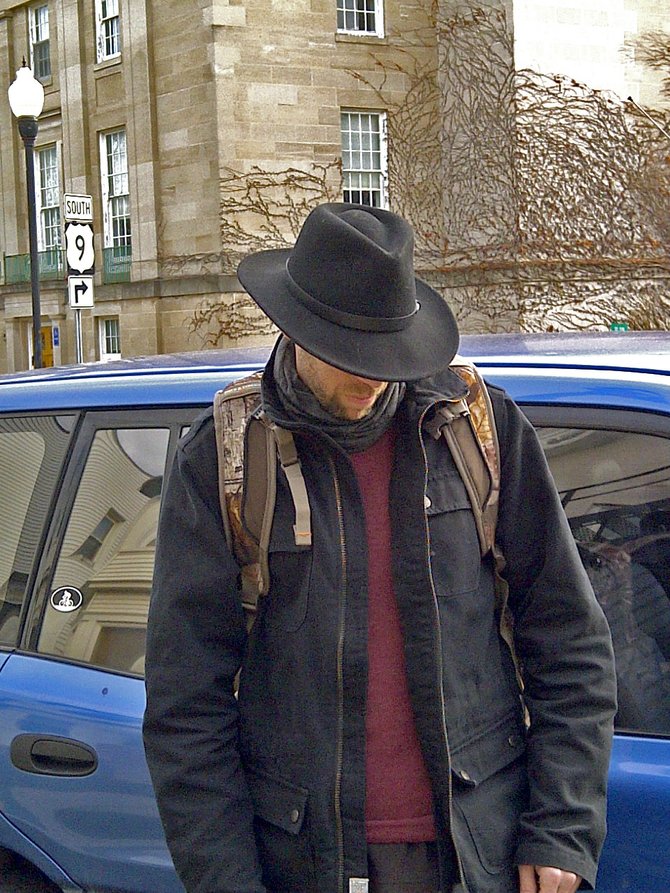 With no money left to stay in the apartment, and nothing left for him in Queens, Raskin packed up within a week for a year-long homeless adventure, part of which landed him in the walk-in closet of New Jersey relatives where he wrote "Bandanas & October Supplies."
The words poured out of him, a story about life, death and the relationship between a mother and son.
"When that feeling hits, I can't function unless I am writing," he said. "The feeling comes and goes, and I haven't had it for years."
He received an advance and wanted to purchase a home in Lake George, but it was too expensive. Raskin "accidentally" found a house online in Jay - "A beautiful place in the woods" - toward the end of 2005.
It reminded Raskin of his mother, though he found it difficult to see from the outside.
"I would try to look at my house and the sun would be in my eyes, or there were black flies everywhere, or it was cold."
He remained there, off and on, until he moved permanently to Plattsburgh a little more than a year ago.
He fell in with the right people and began focusing on the positive, which he said ruined his career.
"I have no desire to write an 'I am happy book,'" Raskin said. "But the truth is, I would rather be happy than have a writing career."
The thought of elitist "wine-and-cheese parties" makes him nauseous.
He enjoys answering to no one, and the absence of pressure from book deadlines.
Raskin doesn't know if he'll publish again, but he's still writing in that voice that pulses through him and onto the page.
"Right now I am working on something that has to do with getting prepared for what may be very difficult times in the country."
Vote on this Story by clicking on the Icon