A three-day search for a missing Lake Placid hunter found him dead about 1/2-mile from where he had parked his truck on the Adirondack Loj Road.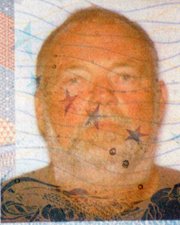 The search for 63-year-old Russ Beede ended at around 2:30 p.m. Wednesday, Nov. 30, when searchers found the body in a rugged, densely wooded area, according to New York State Police Lt. Scott Heggelke.
Heggelke said that the autopsy on Beede was scheduled to be performed later in the day Thursday, Dec. 1, and there would be an official release into the findings of the investigation once that was completed.
The search for Beede started on Monday, Nov. 28, with involvement from the State Police, Department of Environmental Conservation forest rangers and trained search volunteers, along with assistance from the Lake Placid Volunteer Fire Department and the Adirondack Mountain Club.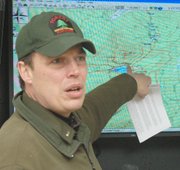 DEC Lt. Brian Dubay oversaw the search for the forest rangers and said they conducted a Level 3 search of the region around the Adirondak Loj and South Meadows.
"We are going slow, and we are being efficient," he said, adding that Beede was possibly wearing clothes that could have hampered the search.
"We also believe that he was wearing hunter's camouflage," Dubay said. "If you have seen some of the camouflage that hunters now have, it is some pretty impressive stuff."
At the time of the discovery, Dubay said that there were about 30 to 35 trained volunteers along with 15 rangers and seven members of the NYSP Special Operations Response Team. A helicopter had also been involved in the search Nov. 30 but was grounded due to poor weather conditions in the afternoon.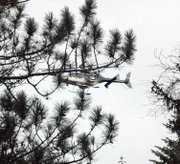 DEC forest rangers and State Police held a joint press conference about the search at 1 p.m. Nov. 30, and at 4:20 p.m. DEC spokesman David Winchell announced that Beede had been found around 2:30 p.m.
(Continued on Next Page)
Prev Next
Vote on this Story by clicking on the Icon