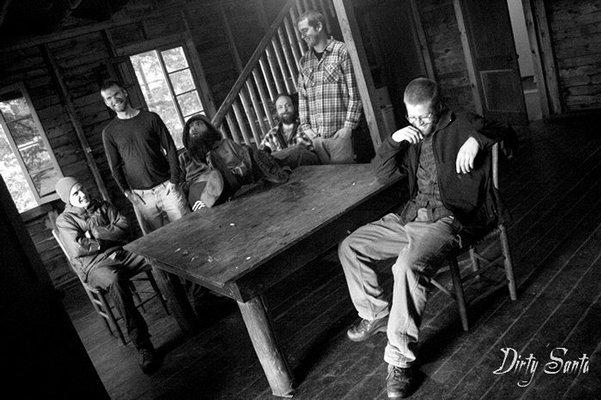 continued — That is important, added Boire.
"The diehard music lovers will always come but I want my people who love a good time but only catch a live band once a month to experience Backwoods Pondfest," said Boire. "They will love it."
Having an event like Backwoods Pondfest helps not only entertain people but get music out to the masses for bands who might not otherwise be heard in smaller settings, said Boire.
"[The bands] deserve to be heard by locals who don't know them yet and get to play for people who are not from the area to grow their fan base," he said.
Organizing the event has taken a "ton of work" by those behind the scenes, said Boire.
"We all collaborate on everything, but I got a taste on the inner working of negotiating contracts, working with schedules and creating the right music flow from show to show throughout the weekend," said Boire.
In the end, it's all worth it, he said.
"If anything, it's a departure from the daily grind," Boire said of the event. "It's a totally loose, relaxed atmosphere with great music playing for two days."
"This is the biggest live music event in the area, without a doubt — 23 bands, 31 shows," he added.
This year's Backwoods Pondfest will also have a special meaning, said Bazzano. The festival will be dedicated to Mike Potashnick, who served as the event's stage manager and mentor. Potashnick passed away unexpectedly in January which Bazzano said was hard on all those involved with the event who knew him.
"He was an incredible guy and had such love for music," said Bazzano. "So, this year's festival, along with donating canned goods to the JCEO, we are going to donate a portion of our proceeds to a local school's music program in his name."
For more information about Backwoods Pondfest, including where to purchase tickets, visit www.backwoodspondfest.com.
Vote on this Story by clicking on the Icon