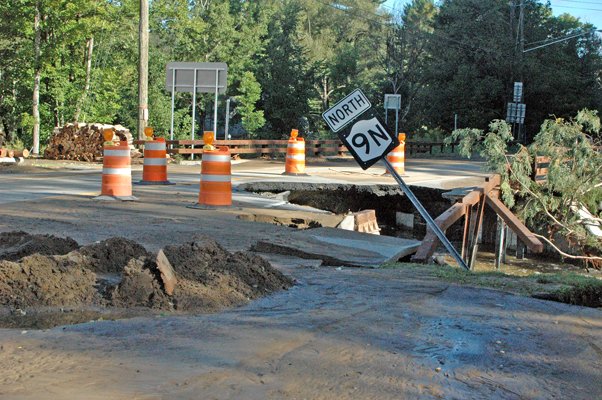 continued — Douglas said the order may be in effect for a while.
"The Army Corps of Engineers is coming in to look at the situation and we just have a temporary line that the DPW set up," he said.
Overall, Douglas said the level of destruction was overwhelming.
"We lost everything," Douglas said. "Infrastructure, homes. It was up to my knees on Main Street Sunday night."
Douglas said he had FEMA aid applications available at the town offices, and that he was sure state and federal aid would be on the way for private homeowners as well as municipalities.
"I believe that we will get that federal declaration this time," Douglas said. "The governor (Andrew Cuomo) has called for a disaster declaration for the county. Just in my town alone, the damages are in the millions of dollars."
Douglas said a lot of facilities had been destroyed in Au Sable Forks, including the youth baseball fields and basketball courts.
At the same time, Douglas said he was appreciative of the help that the town was receiving, both from outside sources and from neighbor helping neighbor.
"Everyone has been gracious to each other and to us," Douglas said.
Vote on this Story by clicking on the Icon