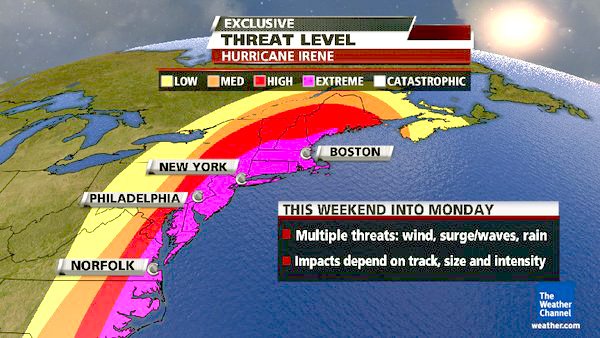 continued — For more links on Hurricane Irene & Preparedness visit www.co.essex.ny.us/PublicHealth.
At Elizabethtown Community Hospital, Jane Hooper said the facility is prepared if power should go out and winds cause accidents.
"We have four days worth of extra supplies for the emergency room and the in-patient facility," Hooper said. "We try to make it so we can be self-sustainable for 96 hours. We have extra fuel for the generator and extra blankets and linen. Staff is ready to come in if needed and we have been coordinating with local EMS and agencies just so we all know what's going on."
Jaquish said the department will watch the projections and track Hurricane Irene throughout the weekend.
"We do not know the path for sure, yet," Jaquish said. "It could move to the east or to the west. If it turns west, then we are in for a more severe event."
Vote on this Story by clicking on the Icon