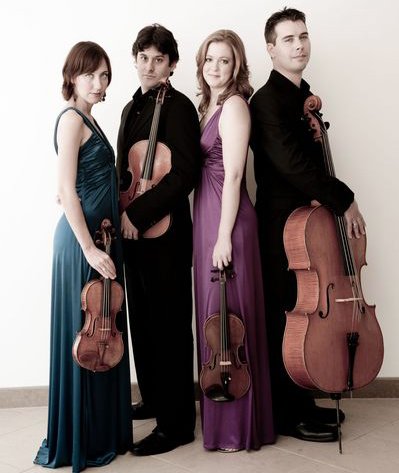 Based in Saratoga Springs, The Hyperion String Quartet was formed in 1999 at the Eastman School of Music. Members include violinist Amanda Brin, violinist Jamecyn Morey, violist William Hakim, and cellist Jonathan Brin.
"We are very excited about the inaugural year of the Flonzaley Quartet residency," says Brin, cofounder of the Hyperion.
The award-winning Hyperion Quartet routinely performs around the world at venues ranging from New York's Lincoln Center to Japan's Izumi Hall.
Bolton Seniors' upcoming events
• Sunday, Aug. 28 — Laura Roth's 1911 Vaudeville Show, 2 p.m. at the Charles Wood Theater, Glens Falls. High-energy performance. Cost: $14,
• Wednesday, Aug. 31 — Washington DC trip travelogue, 10:30 a.m. at the Bolton Senior Center. Presented by the Pratts and the Worobeys. Lunch follows.
Vote on this Story by clicking on the Icon