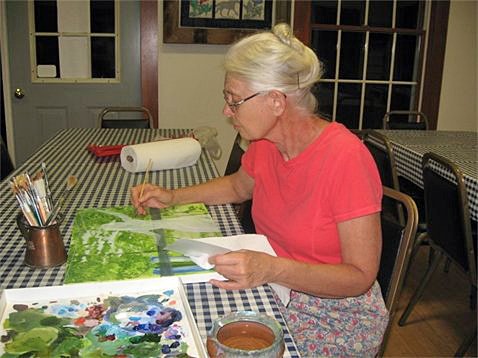 Voters have an opportunity to save gasoline money while making their lives a little more convenient. Voters can call 761-6459 and ask for an absentee ballot to be sent to them for the November election. This service is for people with physical limitations, the elderly, or those who will be out of the county on Election Day.
Register and prepay for the upcoming Thurman History Tour, set for Sept. 17, which includes a luncheon at town hall.
The meal begins at 11:45 a.m. and the tour starts at 12:45 p.m. The trip is narrated, and includes visits to the Old Stock Farm, the Thomas Gallup farm, the former Orley Needham place and the former Will and Myra Cameron home.
The lunch To reserve tickets, call 623-2692. The lunch is $7 per person and the tour is $13.
The Sugar Loaf Mountain Seniors Club will be taking a trip on Sept. 8 to the Mark Twain home in Hartford, Conn. For details, call 623-9245.
The Extra Helpings food program is open to everyone — there's no age or income limit. This is a monthly delivery of food items that one can order for less money than in grocery stores.
Extra helpings includes meats, vegetables, and a variety of other foods including dessert items. At least four food packages are offered, ranging in price from $15 to $35. Payment is made at the beginning of each month, and delivery occurs about the third week. For details, call 623-9649.
Gospel singer to perform
The Thurman Baptist Church has scheduled gospel singer Jay Witham at their Sunday evening services at 6 p.m. Aug. 23.
Raised on country music, Witham has sung with Hank Williams Jr., and shared the stage with such greats as Johnny Cash. Jay routinely travels with his wife Linda — they are from Cambridge.
Vote on this Story by clicking on the Icon
More like this story