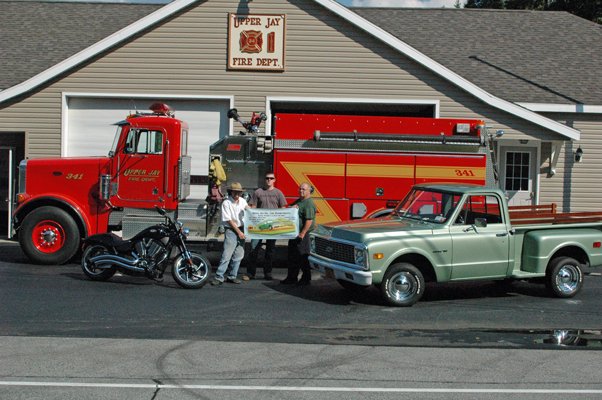 Upper Jay — The field at the Upper Jay Volunteer Fire Department will be filled with engines and chrome Saturday, Aug. 27, as the department will hold its second annual Antique and Classic Car Show.
"We will open at 9 a.m. for participants with vehicles, and the grounds will be open throughout the day with people able to view the cars at no charge," Chris Straight, one of the organizers of the car show, said. "We are open to any kind of car and truck, no matter how big or small."
Straight added that there will be a new category to the fire department's car show this year.
"We are also now opening a spot for motorcycles," he said.
For those showing their car at the show, the registration fee is $10, regardless of size or classification.
Straight said the event will be a benefit for the fire department, and the monies raised will go toward new gear for members.
Along with the cars on display, the event (which Straight said will last until anywhere between 3 and 4 p.m.) will include food vendors, 50-50 raffle, prize raffles, a piston tossing competition and a hub cap roll event.
"These are unique games that go along with the theme of the car show," Straight said.
Also at the show will be pin-striper Bob Weeks, a music deejay and Penelope the Clown for the youth.
For more information on the second annual Upper Jay Volunteer Fire Department's Antique and Classic Car Show, visit their web site at www.ujfdcarshow.com.
Vote on this Story by clicking on the Icon