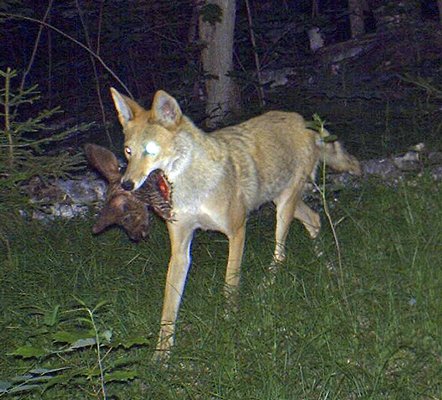 Meanwhile, young deer taste better and are often less apt to make it through a severe winter. This region has always been about survival of the fittest — so why harvest only the fittest?
Longer season
Lastly, I just can't bite my tongue on the proposed extension of the seasons, most of which benefits bow hunters.
Before I continue, though, I want to make one point absolutely clear — I am an avid bowhunter — I absolutely love the sport and I admire anyone with the patience and dedication to harvest a deer with a bow.
But it seems like every time the state tries to increase opportunities — youth and crossbow hunting immediately come to mind — they first have to appease the bowhunting lobby before it can be enacted.
You can't tell me that the addition of nearly two weeks to the front end of the bow season in the southern zone, for example, wasn't an olive branch given to bowhunters because they will have to put up with three days of youth in the woods with firearms.
An additional week of bowhunting is also proposed for the northern zone, pushing the last day of regular season to Dec. 9 and the last day of late muzzleloader to Dec. 16. I don't know about where you hunt, but around my camp the deer are normally in their yards by then, and does are pregnant.
Is a season at that time sound science?
Here's an idea; change the license year to allow kids in the woods before Oct. 1. Then, why not give them first crack at the forest when the deer are still in their natural patterns.

Wait a minute .... was that a collective gasp of air I just heard from the bowhunter groups?
Better tack on another week of bow or it'll never fly.
John Gereau is managing editor of Denton Publications, a guide and avid outdoorsman. He can be reached at johng@denpubs.com
Vote on this Story by clicking on the Icon