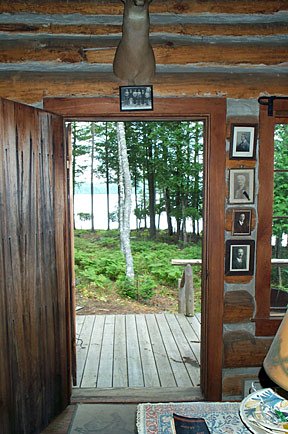 Primarily, these rules were developed for the safety of visitors to Adirondack hunting and fishing camps. However, I'd like to believe they are applicable to all camps. I've included several that readers have contributed, which are listed in no particular order.
A Camp Code of Misconduct
Above all else, what happens in camp, stays in camp, period.
Before departing, please extinguish all fires, tie up all boats, close all windows, lock all doors and be sure to unlock the woodshed; so that your mother-in-law can leave with you.
Etiquette is not welcome here, nor are lawyers, even if they're family.
Camp is a place where you can spit, cuss, pass gas or scratch 'yer butt in public, and nobody cares.
Baths can only be considered an optional activity, for the first month in camp.
First one up makes the coffee, last one down stokes the woodstove, and all others do dishes.
A dish is considered clean, if the last meal eaten off of it cannot be identified. Shirts and/or pants will be held to similar standards.
Camp windows may only be broken, if the front door is stuck on Chili Night.
Socks may be utilized as toilet tissue, and shirtsleeves as a handkerchief; only if they are your own personal items.
The front porch can only be utilized as a rest room, if no women are present in camp.
For those using the top bunks, please respect the posted weight limits.
Camp members reserve the rights to use any available methods necessary to limit the decibel level of chronic snorers.
Please remove all live ammunition from trousers, before hanging them over the woodstove to dry.
Television has no place in camp, nor do telephones, cell phones or other similarly, modern conveniences. If you feel a need to communicate with the outside world, please walk outside and yell!
Joe Hackett is a guide and sportsman residing in Ray Brook. Contact him at brookside18@adelphia.net
Vote on this Story by clicking on the Icon