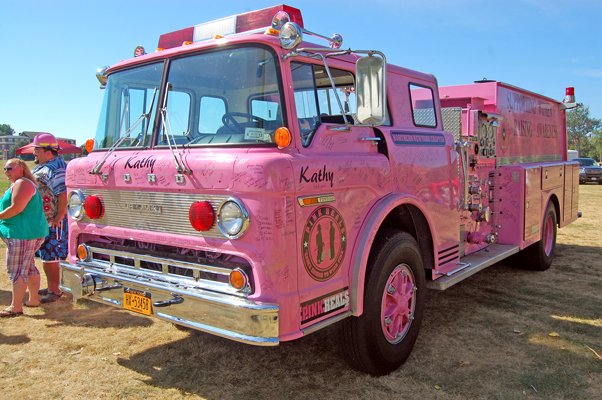 continued — "It's the centerpiece of our whole chapter," Garrant said of the fire truck. "We've even had people down in Saratoga talking about it and had requests to take it to Albany. It's important to have it out there as a message of hope."
The chapter will host a spaghetti dinner this Sunday, Aug. 21, at the Beekmantown Volunteer Fire Department, 6973 State Route 22, from 12 to 6 p.m. Proceeds from the event will benefit the cost of repairing the fire truck. The menu will consist of spaghetti with meat sauce, tossed salad, dinner roll, butter coffee, milk and dessert.
The cost of the dinner will be $8 per person. Take-outs will be available.
Dinner by dinner, Garrant hopes to raise enough to get "Kathy" back on the road.
"Every little bit helps," Garrant said of raising money for the truck repairs.
Those interested in helping contribute to the fire truck repair fund may reach Garrant at 578-0331 or send donations in care of Guards of the Ribbon Northern New York Chapter to 726 Stratton Hill Road, West Chazy N.Y. 12992.
Vote on this Story by clicking on the Icon