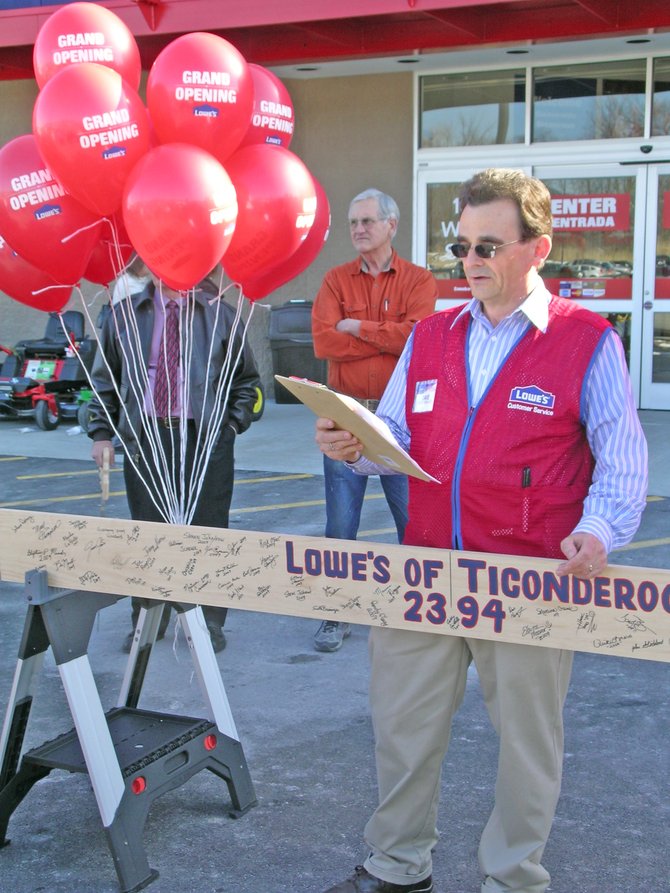 continued — "We are working with them to host services and assistance with employment services, unemployment questions, job listings, assisting them with resumes and job placement assistance to the best of our ability," Courtright said.
TACC will host an employee services program by the North Country Workforce/One Work Source Career Center Monday, Aug. 22, 9 a.m. to 4 p.m. at the chamber office, 94 Montcalm St. One Work Source staff will be available to answer questions and provide assistance.
"The chamber will work directly with Lowe's so that all associates are informed of the dates/times and details of the employment assistance workshops," Courtright said. "We are also working with the One Work Source/Department of Labor out of Plattsburgh to host a rapid response orientation for all of the Lowe's employees at the Community Building in Ticonderoga for additional assistance. The details of this are being worked out.
"Our heart goes out to all of the employees and their families as well as the community," Courtright said. "The chamber will do all they can and work with them, the town and other organizations to be proactive and offer as much assistance as possible."
Lowe's opened in Ticonderoga Feb. 27, 2009.
The $12 million store was located at 1092 Wicker St. It had 102,000 square feet of space and stocked 32,000 items.
"They had hurdles all the way," Malaney said of Lowe's. "They had issues with the APA (Adirondack Park Agency) and then the bride closed right after they opened."
APA hearings on the store and the size of its sign delayed construction.
The Lake Champlain Bridge was closed in October 2009 when state transportation officials, without warning, declared it unsafe. The bridge served about 3,000 vehicles a day, meaning people who used the bridge daily to reach their jobs, health care facilities, grocery stores and other necessities were forced to take detours lasting up to four hours. That closure limited business with Vermont customers.
Vote on this Story by clicking on the Icon