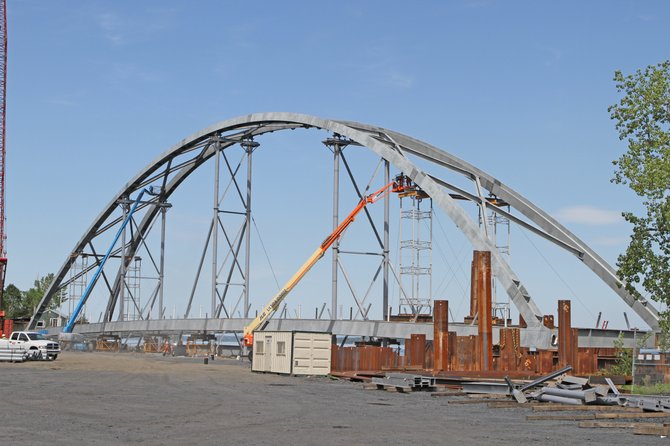 continued — The 300-foot-wide bridge will be based on a modified network arch design and will include bike paths and pedestrian walkways on both sides.
There may not be a definite date for the bridge to open, but a local group is proceeding with plans for a celebration Oct. 15 and 16 to mark the occasion. The Lake Champlain Bridge Coalition offered plans a series of events to celebrate the new span across the lake.
There are plans for a parade across the bridge, a street dance, a 5-kilometer road race, fireworks, a boat flotilla led by the Lois McClure and a visit from an Army Blackhawk helicopter.
The Lake Champlain Bridge was immediately closed in October 2009 when state transportation officials, without warning, declared it unsafe. The bridge served about 3,000 vehicles a day, meaning people who used the bridge daily to reach their jobs, health care facilities, grocery stores and other necessities were forced to take detours lasting up to four hours. The closing led to the closure of businesses on both sides of the lake and crippled tourism.
A temporary ferry service now links Crown Point and Addison, Vt.
The bridge was demolished in December 2009 and construction started on a new bridge in June 2010.
Vote on this Story by clicking on the Icon