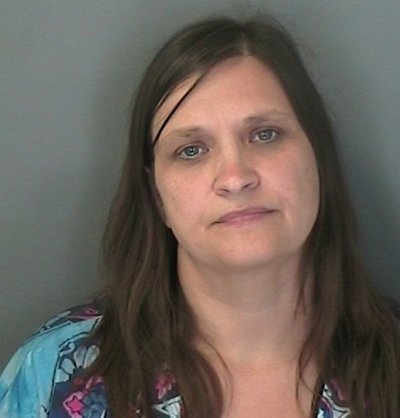 continued — During the application process, Redfeather and Redbird failed to accurately report their household composition to employees of the county Department of Social Services -- specifically that they lived with the Commissioner, police said.
The investigation also revealed that an associate of Weaver's had applied for public assistance health benefits in January and had re-certified in June. But an investigation revealed that Weaver allegedly changed the household expense figure that the applicant had entered on the form –- and Weaver had then filed the application with her Department, authorities said.
Conducting the investigation was county Sheriff's Investigator Kevin W. Conine, the county Social Services fraud unit, and the county District Attorney's office.
Ironically, Weaver had played a key role in founding the fraud investigation unit in her department, which has uncovered dozens of fraudulent welfare applications, resulting in arrests.

County chief responds
Monday Aug. 8, Warren County Administrator Paul Dusek said that Weaver was on paid administrative leave until the status of the charges were resolved. The position pays $79,184 annually.
Besides the criminal charges, civil charges might be filed in the case, Dusek said.
Also, as an appointed county department leader with a work contract, she has a right to a hearing before county supervisors before her employment fate is determined.
She also, however, is subject to a hearing before state officials, he said.
"I have been in contact with the state Counsel's office, and they have a right to bring charges, too — to discipline and remove her from office," he said.
Dusek said the operations of the Social Services Department were now temporarily under the oversight of Deputy Commissioner Suzanne Wheeler.
"She's doing a more than adequate job right now with the cooperation of employees of the Social Services department," Dusek said.
Vote on this Story by clicking on the Icon