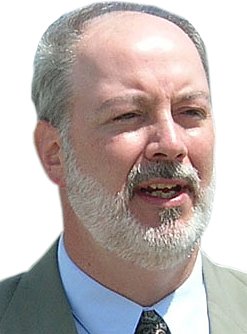 In designing the Regional Economic Development Councils (REDCs) around the state, Gov. Andrew Cuomo did what all other governors before him had done. He split the Adirondack Park into several pieces, connecting each of those pieces to a city and region outside of the park's borders. This is disheartening. The Adirondack Park is a distinct region with unique economic needs and opportunities.
The Adirondack Park has no cities. It has little in common with Plattsburgh and Watertown (North Country REDC), Utica (Mohawk Valley REDC) or the Albany/Saratoga region (Capital REDC). Strategies that make sense in a city don't usually translate well in our rural and remote communities.
That is why the Adirondack Council — the park's largest environmental organization — co-founded the Common Ground Alliance. It is also why the Council collaborated with the Adirondack Community Housing Trust and partially funded the third volume of an outstanding local community-planning effort known as Hamlets III, Planning for Smart Growth & Expansion of Hamlets in the Adirondack Park. We are also asking for the state to create a dedicated fund to assist local economic development planning efforts in Adirondack towns.
We also supported the Empire State Development Corporation (ESDC) plan to seek a single U.S. Census Bureau region for the Adirondack Park. Local, state and federal officials would have a much clearer picture of the park's economic cycles and demographic changes than we do now. Because the park boundary crosses town and county lines, the census requires interpretation and often leads to disagreement about the results.
Having a single entity keeping track of what works and what doesn't would eliminate false starts in Adirondack communities facing similar challenges. They don't get that chance when the park gets paired with outside cities.
We are confident that the Adirondack Park leaders appointed to the three Regional Economic Development Councils will represent the park well. The REDC's will see that there is merit in focusing on universal high-speed Internet access, renewable and biomass energy, small businesses incentives, nature-based tourism and recreation development in the Adirondacks. We expect they will seek help for "gateway communities" to use the park's huge amounts of public lands, wild waterways and public trails as an economic advantage.
(Continued on Next Page)
Prev Next
Vote on this Story by clicking on the Icon