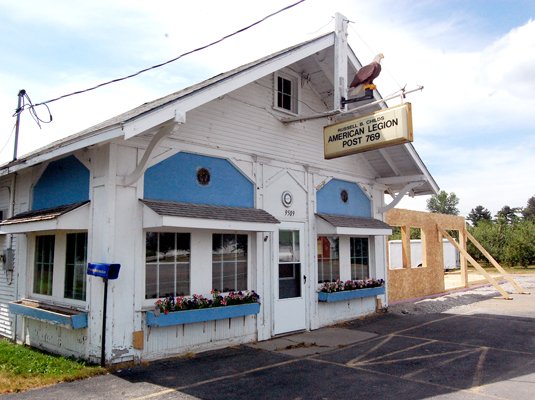 continued — "As of right now, we've got $9,000 in CDs and we've raised another $5,000," said Wallace. "We haven't put in any of that yet because we're waiting until the Girouxs tell us what we need."
The post will continue to fund raise throughout the course of the project, which is expected to be wrapped up sometime this winter, Wallace speculated.
"Our goal is to have it done by our September meeting, but I don't know if we're going to meet that goal, to be honest," Wallace said. "We should have it all closed in by then, but we'll also have some renovations to do in the old part of the building. So, I think we'll be working on the inside over the winter. Either way, I think it will look like it's done from the outside for people driving by before the first snow flies."
Regardless of the timeline, the end result will be something the post's members and the people of Chazy will be proud of, said Wallace.
"We're excited about the project," he said. "It's a great opportunity for the town of Chazy. It's going to be a nice addition."
Those interested in making a contribution toward the American Legion post renovations may send donations to American Legion Post 769, P.O. Box 226, Chazy N.Y. 12921.
For more information, contact Wallace at 298-4231, post treasurer Albert Barcomb at 493-5829, or post commander Allen Reece at 566-9885.
Vote on this Story by clicking on the Icon